Model PK-R & PK-RA

SpotDiffuser with Round Duct Adapter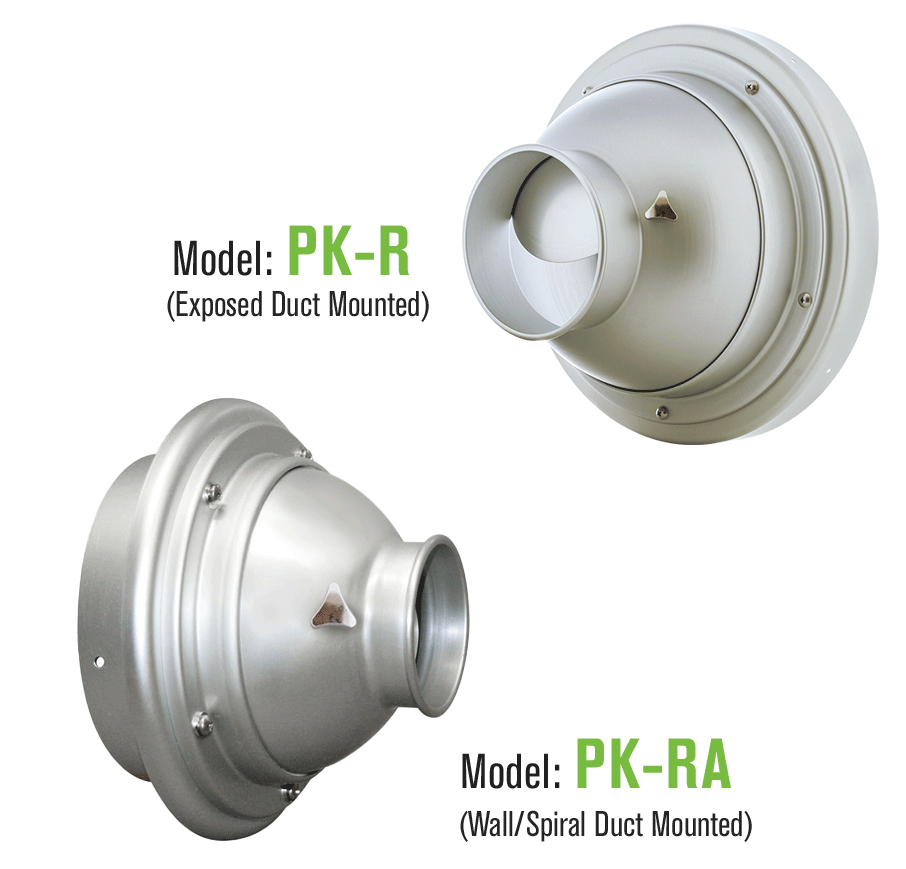 Seiho's Model PK-R/PK-RA Aluminum SpotDiffuser offers excellent architectural styling for directional control in supply applications. The PK-R designed specifically for mounting to round (spiral) sheet metal duct work, it provides an integral, readily-accessible air flow adjustment. The heavy-gauge anodized, aluminum and stainless steel construction is corrosion-resistant for years of service. The anodized aluminum finish integrates seamlessly with the galvanized sheet metal finish and color.

Material: Aluminum
Finish: Anodized
PK-RA Duct Sizes: 6" 7" 8" 10" 12" 16" 20"
PK-R Duct Sizes: 8" 10" 11" 14" 16" 20" 24"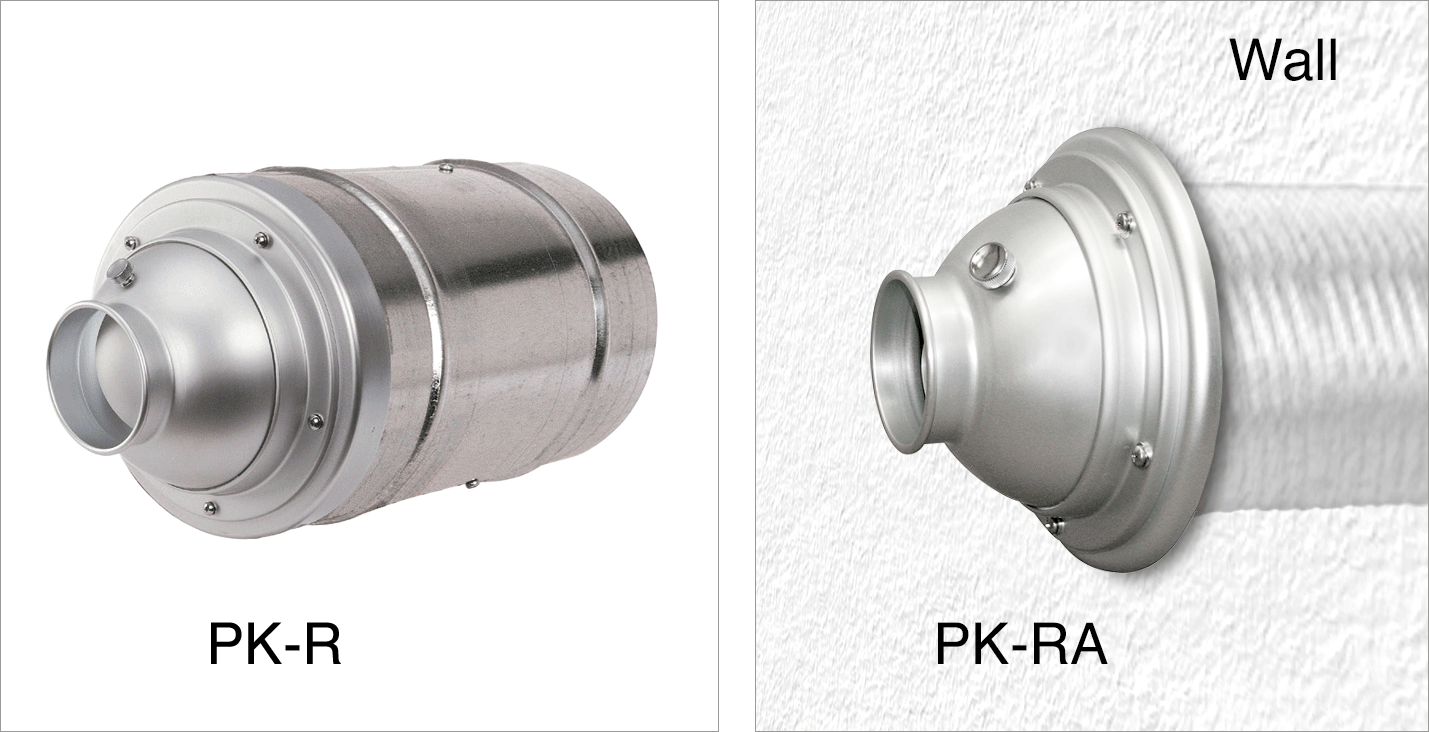 CONSTRUCTION

The SEIHO Model PK-A and PK-AD Air Shower Nozzles are manufactured from heavy-gauge aluminum. The overall heavy-duty construction exceeds industry standards by a wide margin. The multi-directional louver body and all other components are machined to close tolerances from solid aluminum alloys, then bright polished. The flange-to-body gasket consists of two tandem felt strips for a leak-proof seal. These components comprise a unit which provides smooth movement of the louver body when adjusting its direction. The flange mounting gasket is closed-cell neoprene or felt, depending on unit size. A knurled aluminum thumb-operated airflow adjustment knob facilitates control of airflow by regulating the volume out of the exit nozzle with the precision internal damper. The internal damper is under tension by a stainless steel spring for sealing and quiet operation.
DIMENSIONS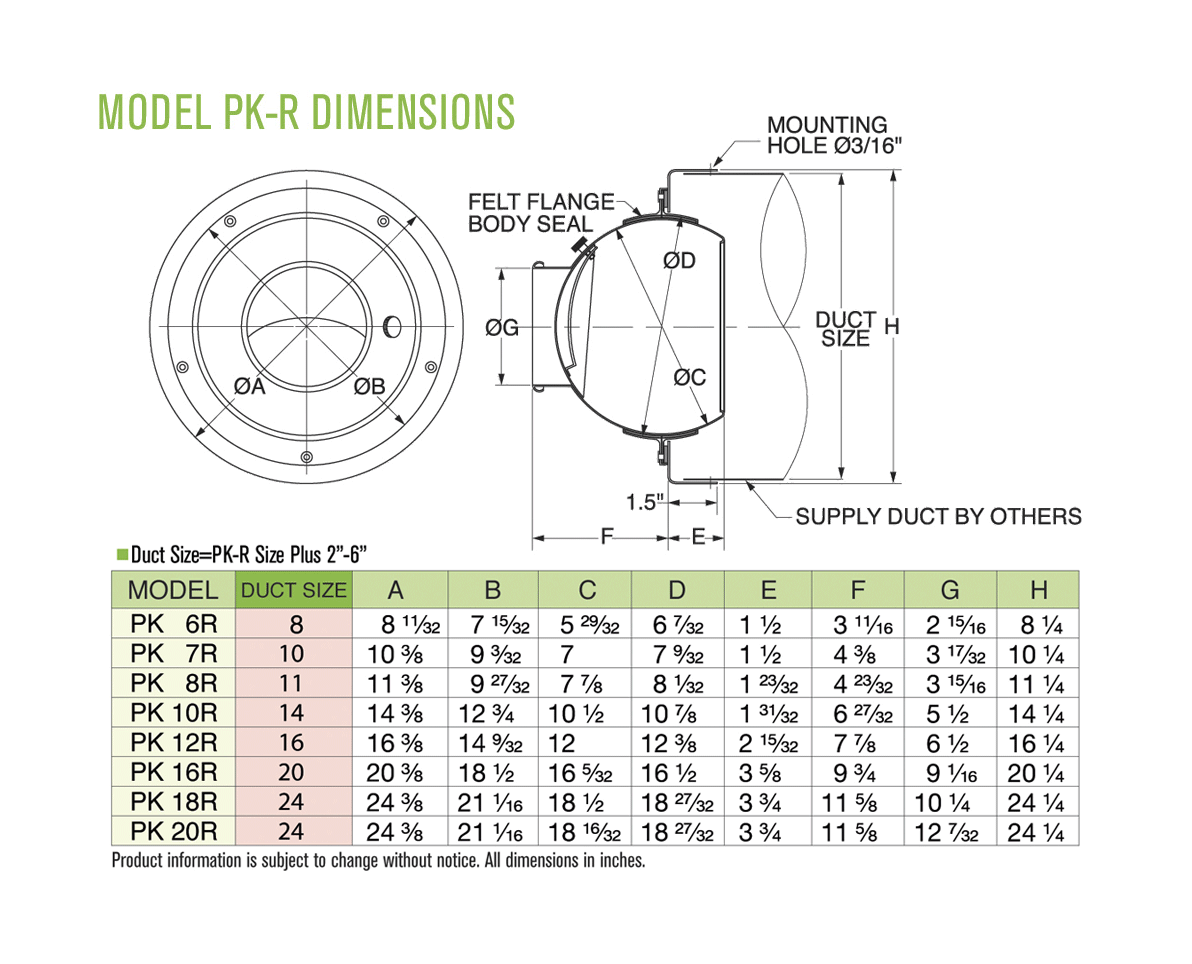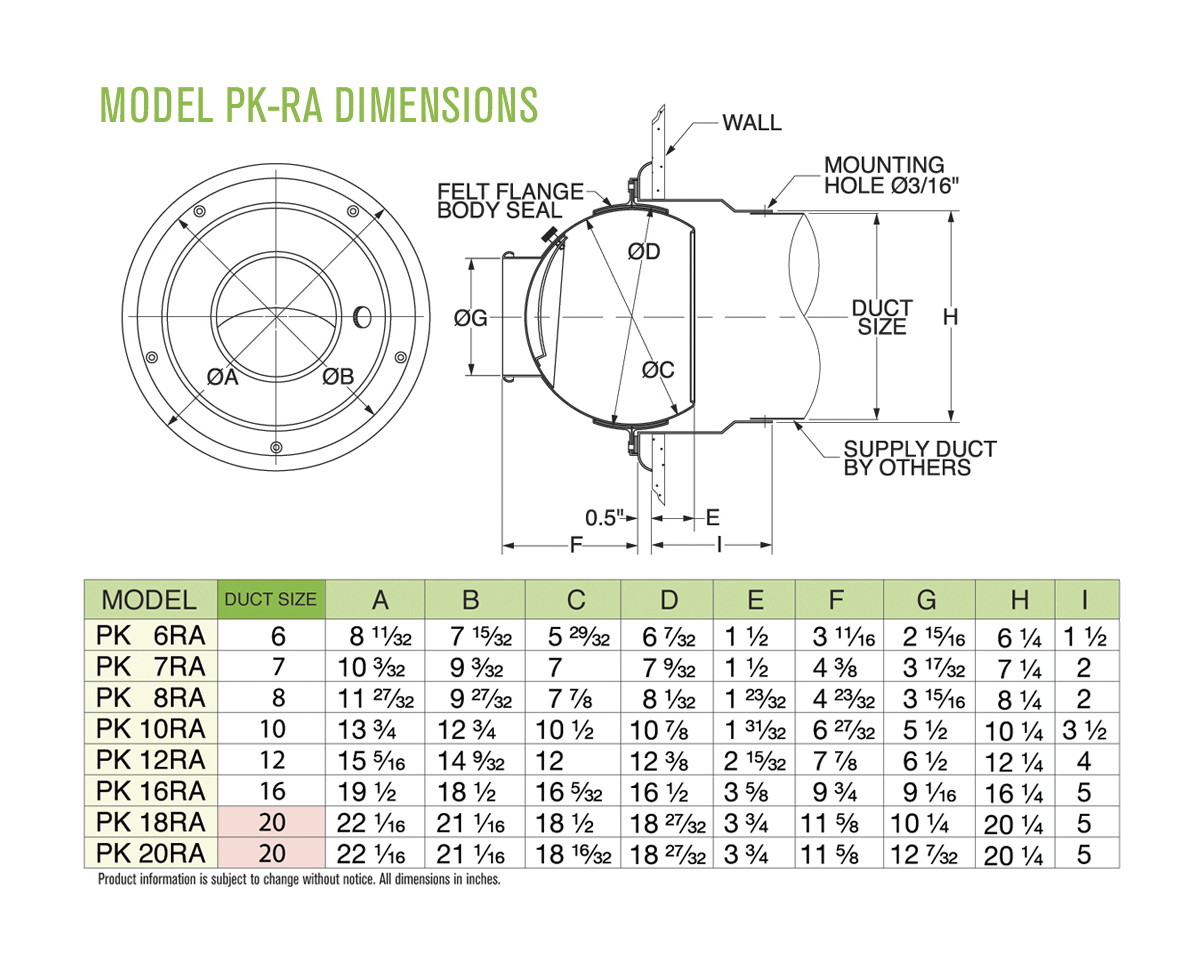 DOWNLOAD