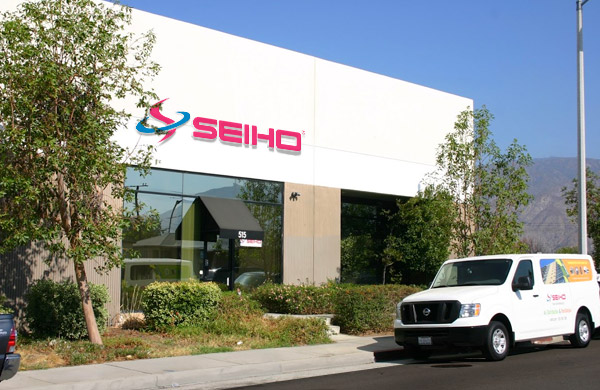 The SEIHO International, Inc. was established in 1986 in Pasadena, California as a subsidiary of SEIHO Kogyo, a leading manufacturer of Air Distribution Equipment and Vent Louvers in Japan, who has been doing business in the HVAC industry for over a quarter of a century.

SEIHO International, Inc. is a manufacturer of contemporary designs of Diffusers, Nozzles, Grilles and Registers, such as aluminum SpotDiffusers, aluminum TurboNozzle diffusers, double deflection RoundRegisters and aluminum / stainless steel VentLouvers.

Our products are manufactured in state of the art production facilities in Los Angeles, U.S.A. and Tokyo, Japan. Our superior products with its unique design, refined finish and durability have been used for many different applications in both residential and commercial buildings, and we have been enjoying an excellent reputation with our customers. In fact, our products have been specified for many prestigious projects including government buildings, up scale retail stores, airports, convention centers, and military facilities.

In effort to provide our customers with the most effective and innovative solutions to unique project requirements, we have been continuously adding and improving our products every year. Today, Seiho products are being represented in the most major cities of North America, Canada and overseas through an established network of manufacturers' representatives.

The diffusers and grilles come in various types, several sizes and different colors. They can be powder coated to any color of your choice. Most of the items are in stock at our warehouse and we will fulfill your order promptly.

Because of our high quality products and excellent customer service practices, we have acquired many satisfied customers. We are sure that you will be 100% satisfied with our products and exceptional services.