Model PKP

SpotPac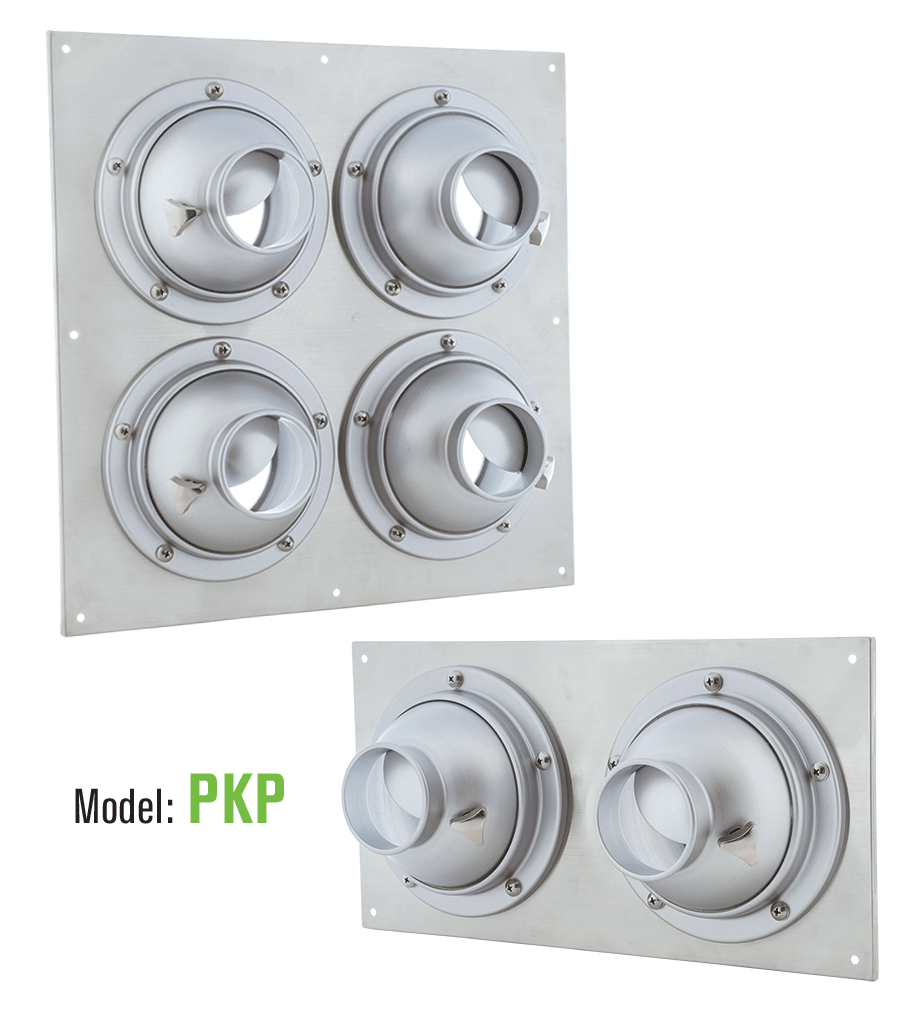 The popular PK SpotDiffuser is available in a panel mounted design. Select from two or four PK's per panel, the SpotPac model PKP is excellent for spot heating and cooling remote areas. Kitchens, factories, theaters, indoor sports facilities, airport terminals or any place where you need to move conditioned air from an inaccessible place to the work environment is easily handled by the PKP SpotPacs. Engineered to exacting standards and stylish in design, the model PKP is the perfect choices for many new and retrofit building construction. Custom size panels are available.

Material: SpotDiffuser: Aluminum / SpotPac Plate: Stainless Steel (304)
Finish: SpotDiffuser: Anodized / SpotPac Plate: Brushed
Sizes: 12"x6"-22"x22"
FEATURES
Air condition up to four locations with one air distribution location.

he ventilation efficiency of the PKP allows long airflow throws to ventilate or condition remote areas where ducting would be impractical or cost prohibitive.

The directional control can pinpoint the airflow where it's needed as space or occupant configurations change. This feature makes these units ideal for use on stages and movie sets.

The modulating volume control allows precise adjustment of airflow in all application without need for special tools, removal or disassembly.

Custom size can replace existing grilles and registers with no modification.

The lightweight and corrosion-resistant finish make these units easy to install and tailored to a variety of applications. Its solid construction makes this unit rugged and durable in adverse conditions, without possibility of failure of a weld or rivet.
CONSTRUCTION

The SEIHO Model PKP SpotPac is manufactured from heavy-gauge aluminum and stainless steel. The overall heavy-duty construction exceeds industry standards by a wide margin.

The multi-directional louver body and all other components are machined to close tolerances from solid aluminum alloys, then bright polished.

The flange-to-body gasket consists of two tandem felt strips for a leak-proof seal. These components comprise a unit which provides smooth movement of the louver body when adjusting its direction.

The flange mounting gasket is closed-cell neoprene or felt, depending on unit size.

A knurled aluminum thumb-operated airflow adjustment knob facilitates control of airflow by regulating the volume out of the exit nozzle with the precision internal damper.

The internal damper is under tension by a stainless steel spring for sealing and quiet operation.
DIMENSIONS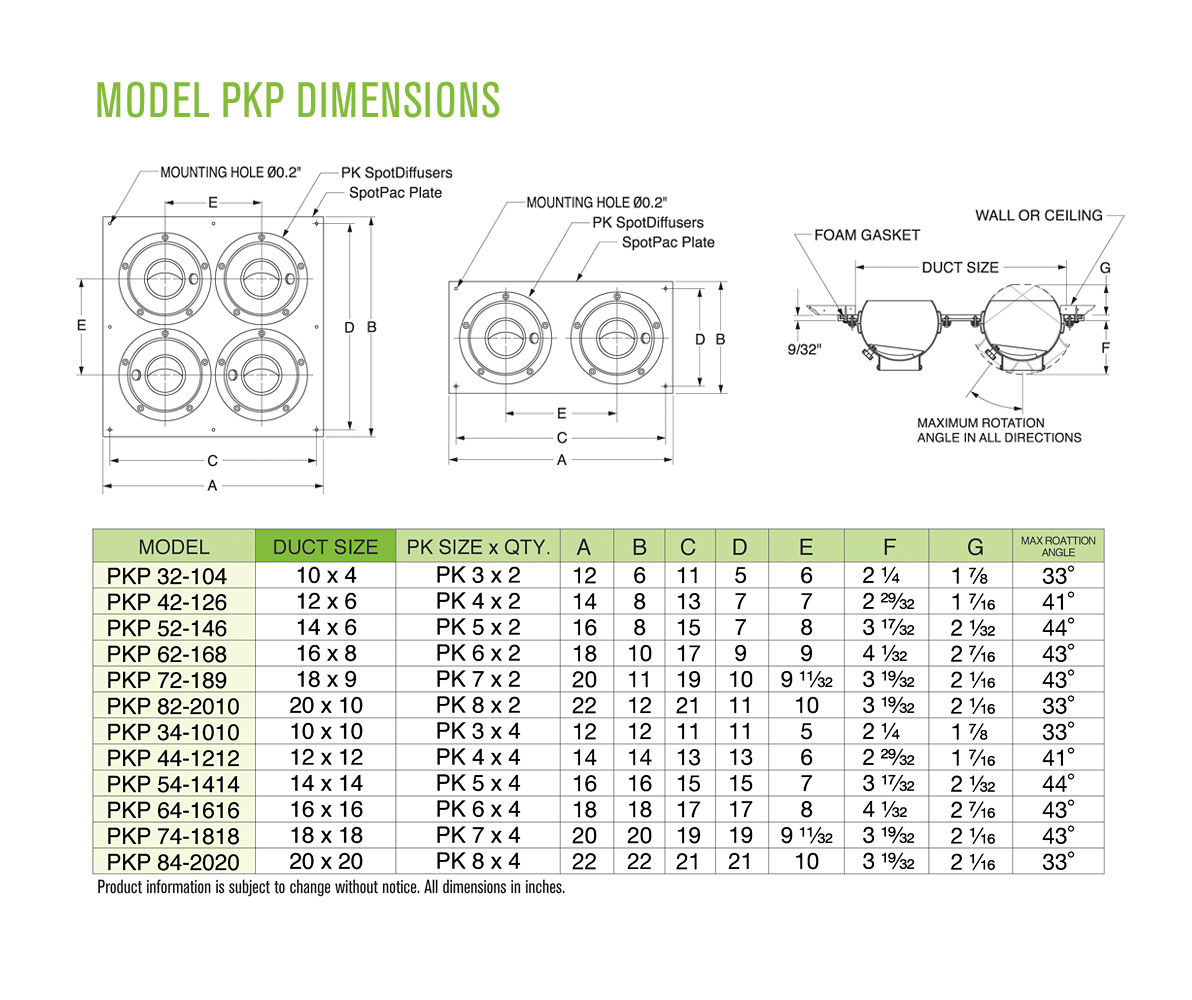 DOWNLOAD