Model NX

Reversible TurboNozzle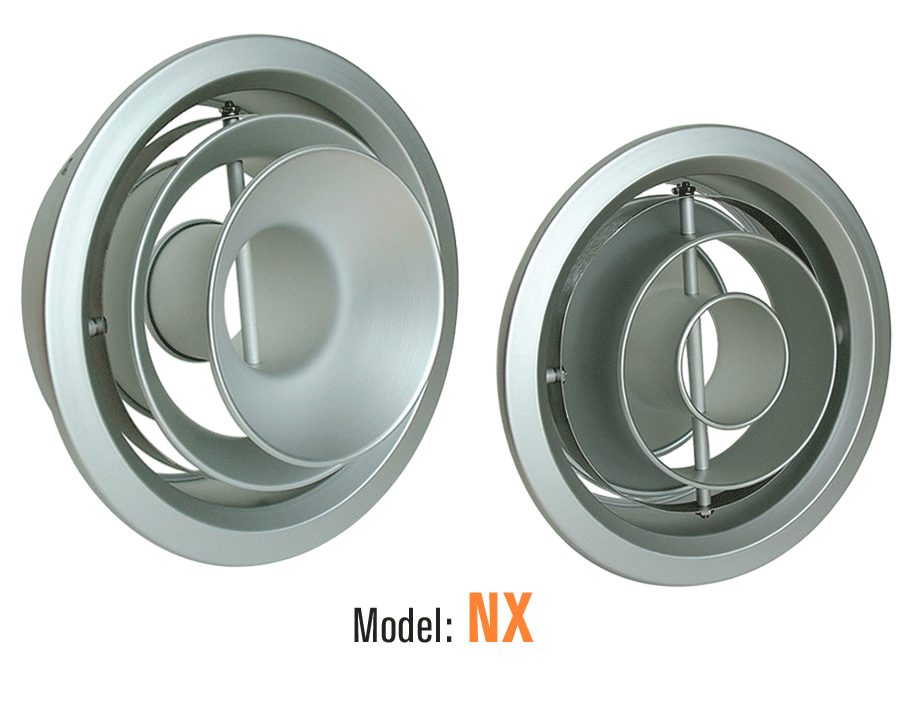 Seiho is pleased to announce the addition of the Aluminum Reversible TurboNozzle, model NX, to its popular TurboNozzle lineup. The versatile Model NX utilizes a distinctive cone design - by rotating the inner cones, it provides the effective selection of narrow or wide jet air pattern as well as adjustment of direction. The aluminum and stainless steel design contribute to the NX's light weight so much so that it is easily installed and held in place by strong spring clips. No unsightly screws are necessary!*

*Note: The model NX is designed for wall mounting. Screws must be used for ceiling mounting.

Material: Aluminum
Finish: Anodized (Custom Colors Available)
Sizes: 6" 8" 10" 12" 14" 16"
FEATURES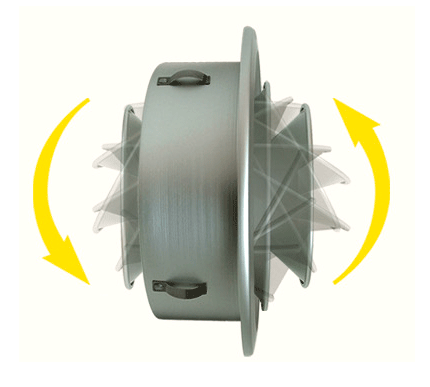 Reversible Center Cones for Narrow or Wide Jet Air Pattern
Infinitely Adjustable 2-Axis Core for Directional Control
High Airflow Capacity
Anodized Aluminum Body and Stainless Steel Construction
Available for Standard Duct Sizes

*Recommended use of (3) No.8 screws through body into duct wall to ensure positive connection in ceiling application.
AIRFLOW SMOKE PATTERNS

DIMENSIONS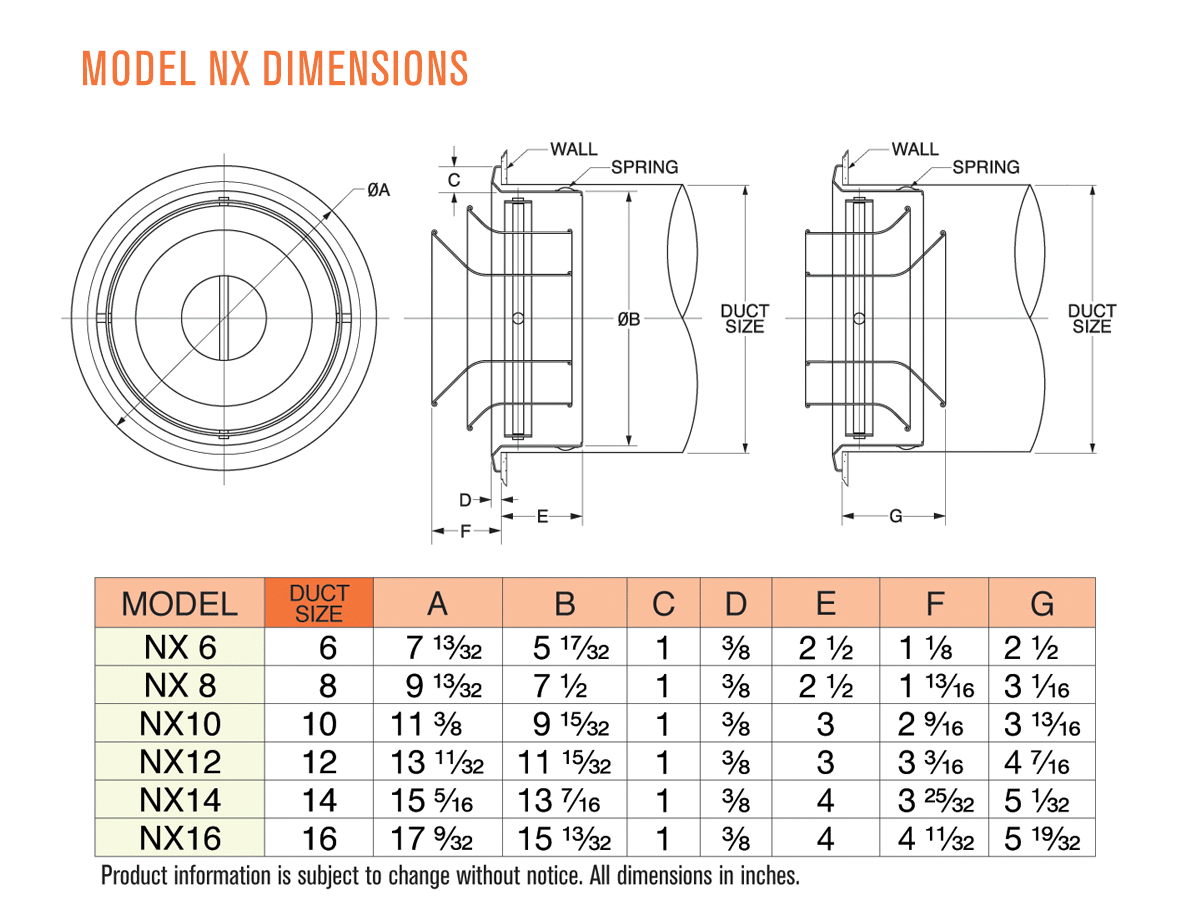 DOWNLOAD