Model BS

Butterfly Damper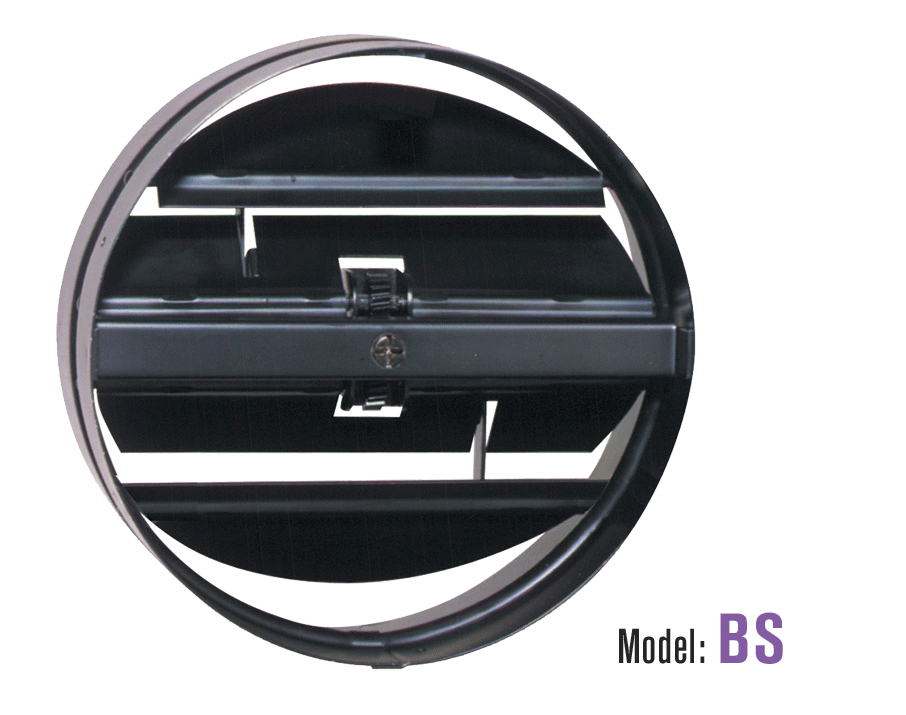 Model BS damper with multiple blades is designed for air volume control for round ducts. Continuously adjustable from the face with a screwdriver for quick and easy volume control just by twisting until the desired setting is reached. The multiple blades provide more precise control. All-steel construction for durability.

Material: Heavy-Gauge Steel
Finish: Black
Sizes: 6" 8" 10" 12" 14" 16" 20" 24"
FEATURES
Available for Standard Duct Sizes
*Note: Not for use with flexible ducts.
DIMENSIONS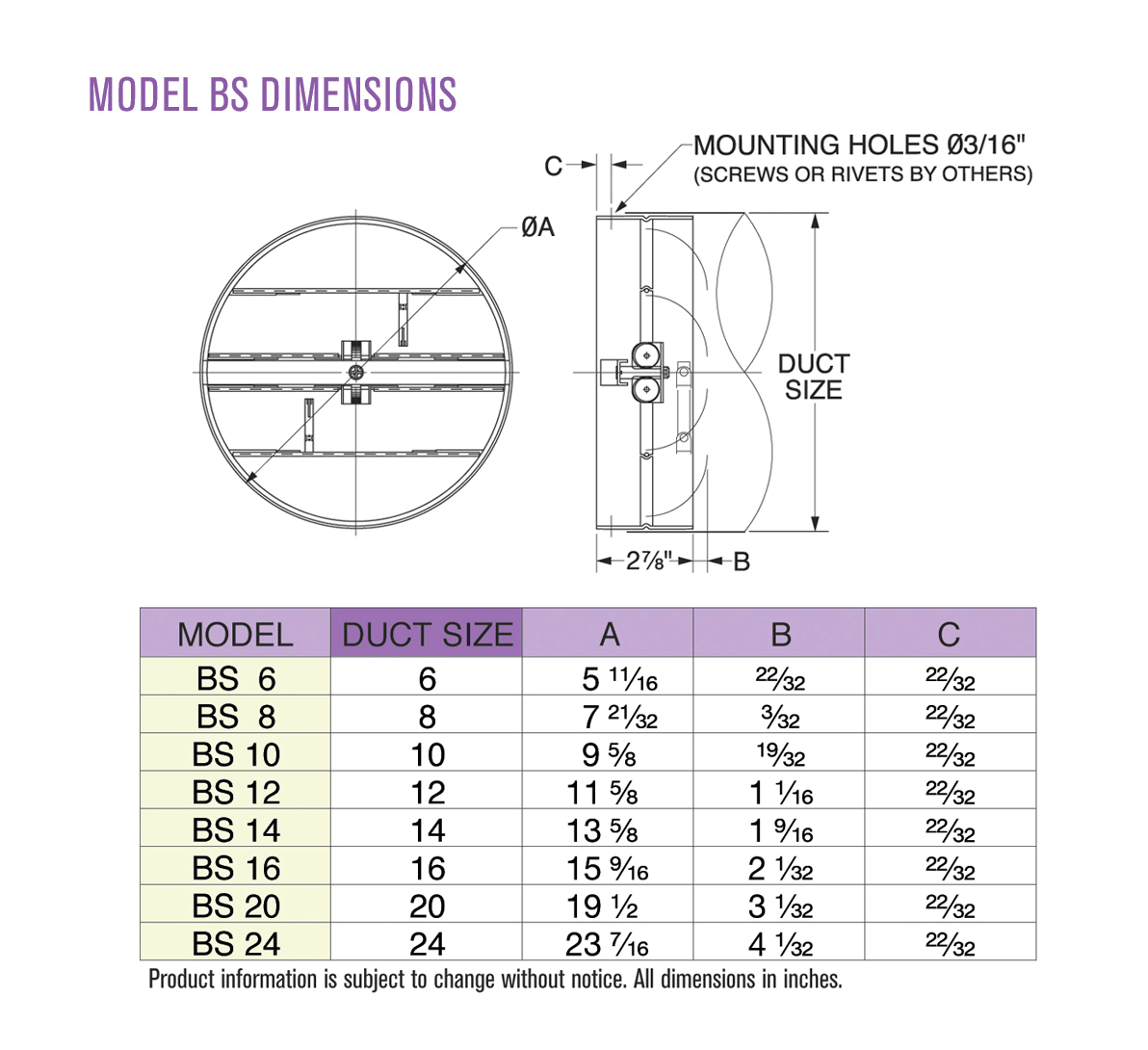 DOWNLOAD