Model SFB-P

Dryer Vents with Heavy Duty 8 1/2" Long Aluminum Pipe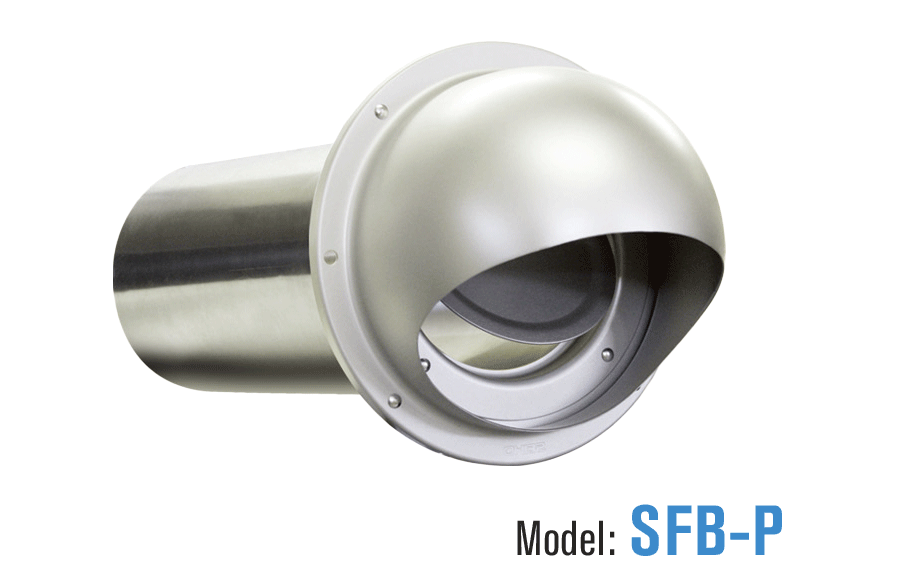 Our dryer vents SFB is now available with a rigid, heavy-duty 8 1/2" long aluminum pipe attached to it. The round pipe is ideal for through-the-wall mounting, and is available in two sizes, 4" and 6". The model SFB-P comes standard with a flapper damper, preventing outside air from back-drafting into the house through the dryer. The heavy-gauge anodized aluminum construction is corrosion-resistant for durability.

*Note
No louver manufacturer warrants their louver to prevent water penetration under all possible circumstances of wind and rain.

Material: Aluminum
Finish: Anodized (Custom Colors Available)
Sizes: 4" & 6"
FEATURES
With Backdraft Flapper Damper
With Heavy Duty 8 1/2" Long Aluminum Pipe
3/16" Mounting Holes (SFB-PH)
4" or 6" Round Duct Connection
Large Free Area Reduces Clogging
All Aluminum Construction
Anodized Finish for Corrosion Protection
DIMENSIONS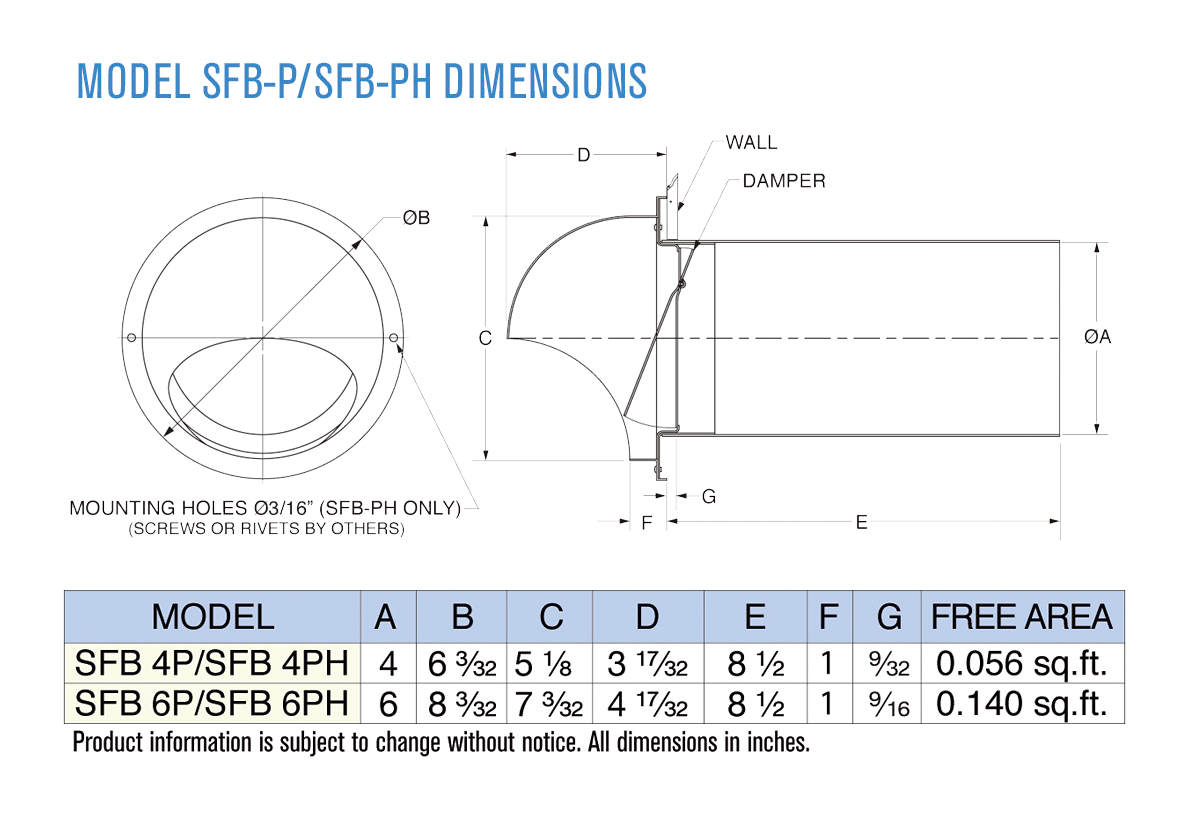 DOWNLOAD