Model PK-K

SpotDiffuser with Condensation Control Air Guide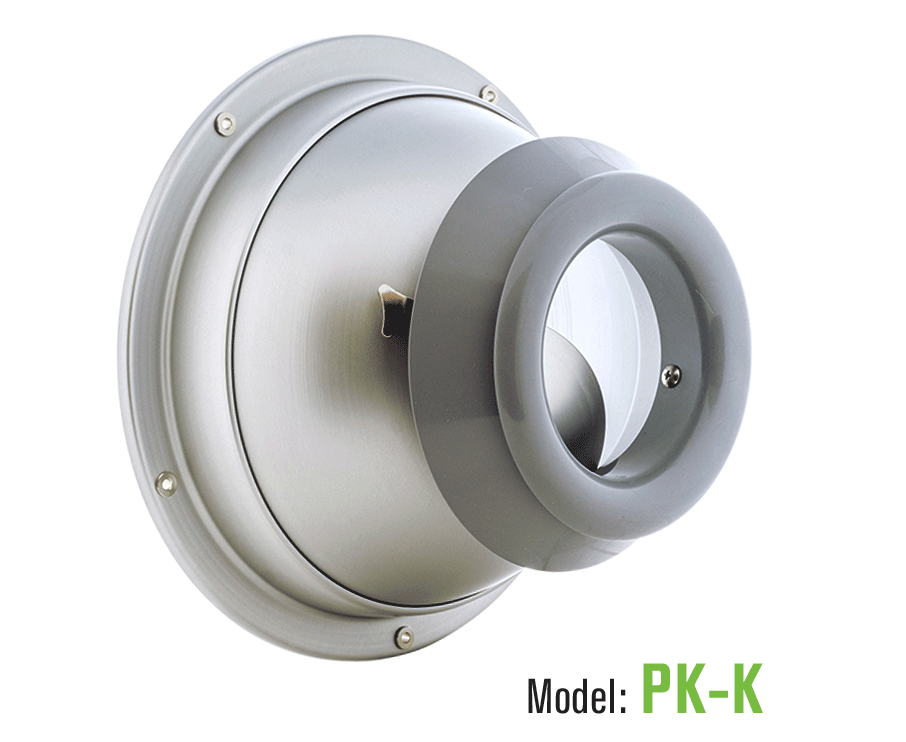 Seiho's popular SpotDiffuser is now available with the Condensation Control Air Guide - PK-K! The PK-K's Air Guide is designed to lead the air to the diffuser's outer surface, and help reduce the area where condensation may occur. The Air Guide is made of low thermal conductance material with the dual airflow design (Patent Pending). The PK-K is virtually condensation-free and is perfect for high humidity areas such as gyms, kitchens and food processing facilities.

Material: SpotDiffuser: Aluminum / Air Guide: ABS Resin
Finish: SpotDiffuser: Anodized / Air Guide: Gray
Sizes: 8", 10", 12", 12"WIDE, 16", 20"
FEATURES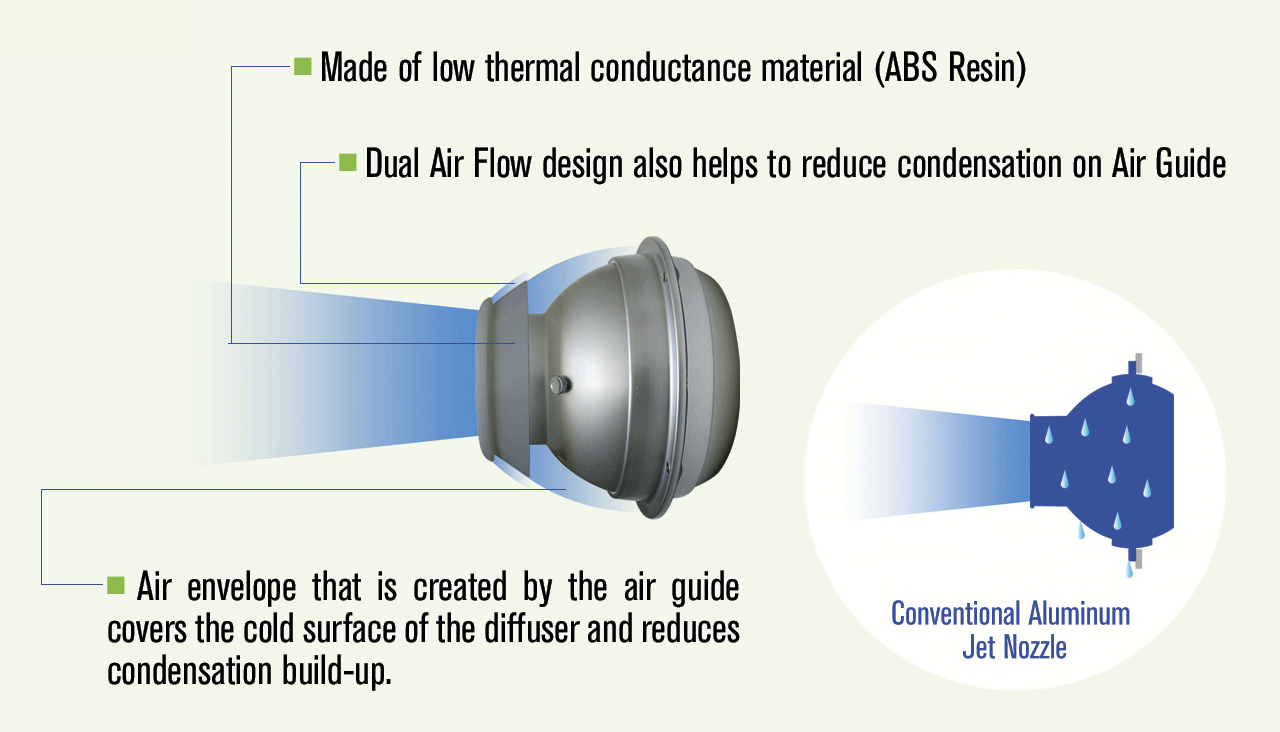 Condensation Performance Chart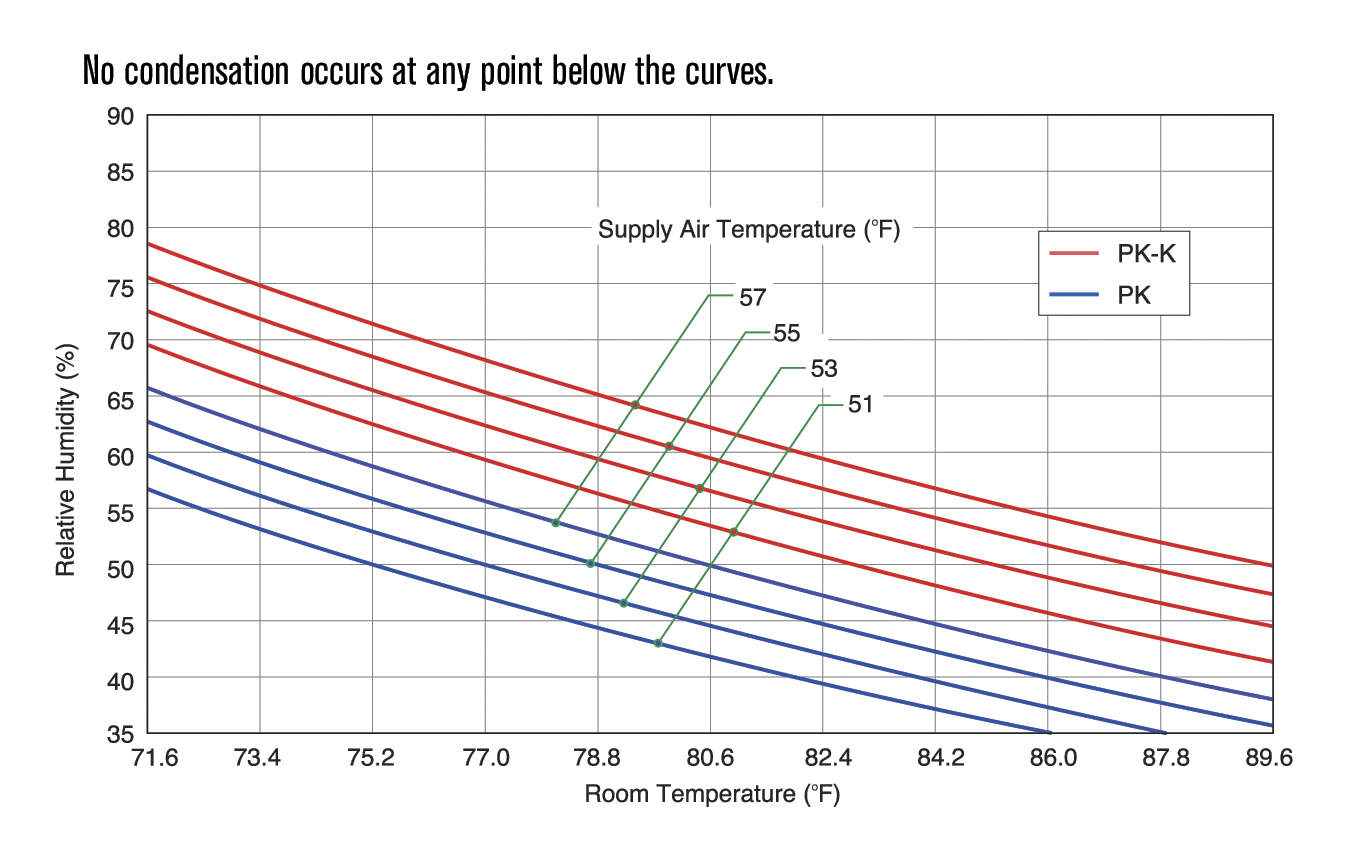 The Condensation Performance Chart illustrates the condensation threshold for Models PK8K through PK16K. No condensation occurs at any point below the curves. The test data is based on 1920 fpm neck velocity.

At Room Temperature 79 degrees F and supply air temperature 57 degrees F, for Standard PK Models: Condensation occurs when the relative humidity exceeds 53%. For Anti-condensation PK-K Models: Condensation does not occur until the relative humidity reaches 65%.

(PK20K Drip Test)
As for Model PK20K, at neck velocity 985 fpm, condensation occurs under the following conditions:
- Room Temperature: 79 degrees F
- Supply Air Temperature: 57 degrees F
- Relative Humidity: 65% (Dew Point: 66 degrees F)
However, no drip is observed after a prolonged period of 24 hours. At neck velocity 1575 fpm, no drip is observed for 6 hours.
Condensation Testing

Size: #10
Room Temperature: 79F
Supply Air Temperature: 52F
Relative Humidity: 57%
Dew Point: 62F
Neck Velocity: 2000FP
APPLICATIONS
| | | |
| --- | --- | --- |
| Kitchens | Food Processing | Laundry Facilities |
| Restaurants | Gymnasiums | Chemical Manufacturing |
| Sports Facilities | Ships | Coastal Projects |
DIMENSIONS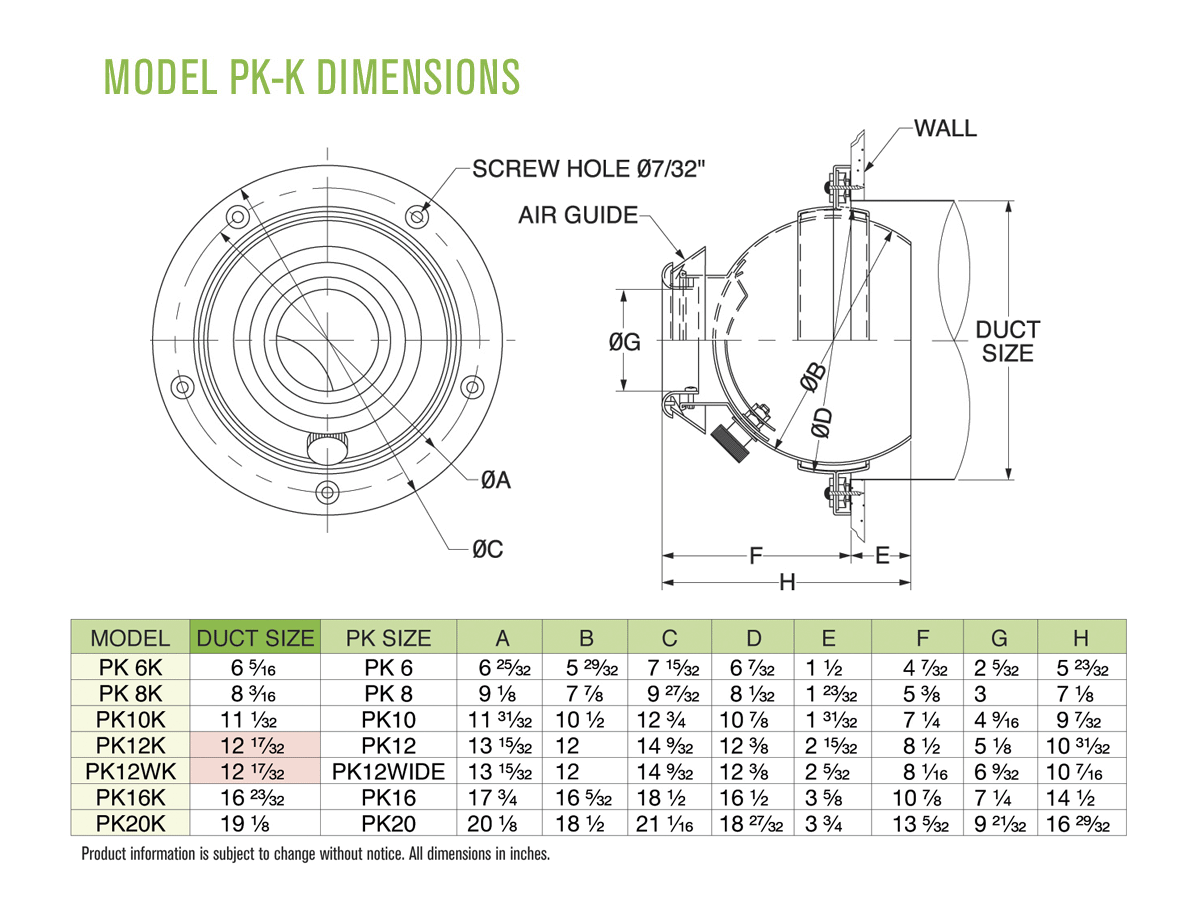 DOWNLOAD